Welcome!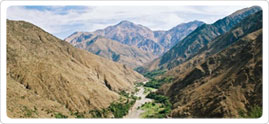 The Homestay Location:
The shelter opens its doors all year, it is located in a very calm area where visitors can settle in the trees of walnut and cherry for relaxation. In addition, they can also plant tents in case they want to camp, with reasonable prices.
If there are people who prefer to spend the nights in tents qui'ils prevail, we have a kitchen ready so they can prepare their meals.
Hotel/Guest House
Gite Tourtatine
Located in the quaint Berber village Armed, the gite Tourtatine offers visitors an ideally situated starting point for mountaineering and trekking in the Western High Atlas. In a sun-drenched position on the mountain side, this quiet traditional village Tourtatine is also a destination in itself, offering an unequalled opportunity for solitude and the awe of a high mountain atmosphere.
The gite is reached by way of an easy walk from Imlil, at the road head from Asni and only a few hours by car from Marrakech. You will find yourself transported back centuries as you pass through the narrow alleyways and along side mangers and Berber women baking bread in the open air. Tourtatine enjoys an idyllic, peaceful position facing into the spectacular faces of the Toubkal massif and its surrounding peaks. Numerous trekking and mountain climbing itineraries can be undertaken directly from the front path of the gite, which sits at 1940m. Formed of several adjoined houses with a broad terraced courtyard, the gite's architecture is both simple and elegant. Inside it holds a artfully crafted range of rooms and dormitories, each one made unique by its lantern ironwork, painted faces and finely crafted wooden door and hallways. Your hosts, Hassan and the Ahmed family are renowned for their hospitality and logistic expertise in the Toubkal region.