Welcome!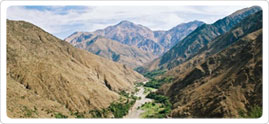 The Homestay Location:
The shelter opens its doors all year, it is located in a very calm area where visitors can settle in the trees of walnut and cherry for relaxation. In addition, they can also plant tents in case they want to camp, with reasonable prices.
If there are people who prefer to spend the nights in tents qui'ils prevail, we have a kitchen ready so they can prepare their meals.
Important Information
Arrivals
For details of arrival transfers or making your own way to the tour meeting point, please refer to the Country Dossier and your Pre-Departure Information.
Free Arrival Transfer
Arrival transfers are included for all clients arriving in Marrakech on day 1 or before day 1 if extra accommodation is booked with Atlas Walkers.
Tour Briefing
Your tour guide will leave a notice in the hotel reception with times for a welcome meeting on day 1 (usually in the afternoon or early evening). You will need to bring with you your passport, all tour vouchers and a copy of your insurance policy to this meeting so that your tour guide can obtain important details that are essential to the running of the tour. Once all the members of your group have arrived your tour guide will organise an introductory tour briefing (usually after breakfast on day 2). This meeting will give you an overview of all the exciting things you will be seeing during your tour and include lots of practical information on how to get the most out of your time in Morocco.
Marrakech
Charming, chaotic and charismatic, Marrakech has a truly unique atmosphere. Heaving with activity, Djemaa el Fna, the central square, has been a meeting point for centuries. Packed full of traders, Berber musicians, acrobats, snake charmers, witch doctors, wise men, acrobats and tooth pullers, the square's hypnotic charm will soon rub off on you. There's no better way to experience Djemaa el Fna than to sample the local specialities on offer at the night-time food stalls. With lights flickering and smoke rising, watching the hive of activity from a cafe is the ideal way to capture the mystical atmosphere. Marrakech has lots more to offer with souqs bursting with Moroccan crafts, the immense Koutoubia Mosque, and countless museums, palaces, gardens and cultural sites. After a hectic day, the haven of the Marjorelle Gardens , full of cacti and vivid blue buildings, or a sunset drink in the gardens of La Mamounia Hotel, is the perfect way to unwind.
The High Atlas
This is North Africa 's greatest mountain range. It divides the Atlantic and Mediterranean areas of Morocco from the extensive desert regions. It is a harsh and rugged range that is also a place of great beauty. Lush valleys full of apple, cherry and walnut trees give way to a stark, jagged landscape. All of this is overshadowed by the highest peak in North Africa - Djebel Toubkal (4,167m). These mountains provide some of the country's finest trekking and there is a wide variety of flora and fauna to be discovered.
The Berber People
There is no better way to experience traditional Moroccan life than to get out amongst the mountain people. The Berber people were completely isolated until the early 1900s, and in some villages they still live the way they have for centuries. They have their own separate language, customs and traditions, and even their own interpretation of Islam. They build their flat-roofed earthen houses clinging to the sides of the mountains. In the valleys below they cultivate beautifully terraced gardens, fruit groves and fields of wheat, barley and vegetables amongst the rocky ground. The region is wild and harsh and the mountains are criss-crossed by mule paths that offer the only access between villages.
The Berber people have made these mountains their home for centuries, and although their life is simple and rustic, they are incredibly hospitable and only too eager to invite you in for a mint tea. Despite the wild surroundings, the Berbers will always offer you a winning smile as you pass shepherds tending their flocks and locals traveling between villages.
You can get a feel for the Berber way of life by visiting the local hammam (steam bath) - it's also a fabulous way to unwind at the end of a hot and dusty day. You may also be able to visit a weekly souq (market), where the local farmers all gather, bringing their wares to trade and haggle, riding into town on their donkeys, and trading everything from tomatoes to turkeys, carpets to corn. And of course you'll get to sample authentic Moroccan cuisine, delicious tagines and couscous, prepared by your cook and muleteers, who always seem to have a song at hand.
Special Luggage Requirements
The Pre-Departure Information includes an extensive luggage checklist. However there are some special requirements for the tours:
Sleeping bag and sleeping sheet (3 season recommended)
Hiking boots with ankle support (Boots should be well broken-in)
Sandals/lightweight shoes for camp
Small towel
Torch & spare batteries
Fleece/sweater
Waterproof jacket
Long trousers for trekking (Applies to both men & women)
Daypack
Water bottle & carrier
Personal first aid/medical kit, including blister kit, plasters, required medicines, oral rehydration salts and water purification tablets
Wet wipes/tissues
Lighter/matches
Hat and sunglasses
Sunblock
Disinfectant for hands (e.g. anti-bacterial gel)
Durable soft luggage/backpack lined with a bin bag to protect against water/dust (framed rucksacks/hard suitcases are unsuitable for loading on mules).
Please note: Luggage to be carried during the trek should be limited to 12kg per person. Any luggage not required on the trek can be left in storage at the hotel in Marrakech. (Please come prepared with an extra bag for this.)
On Adventurer tours it is very important that you do not bring too much luggage as you will find it extremely difficult to get on/off buses and trains etc and there is a fair amount of walking to/from hotels. You are also likely to encounter many cobbled streets and dirt roads so luggage on wheels is unsuitable.
Availability of helmets
Protective helmets of a reliable standard is not available locally and as a result we are unfortunately not able to supply these. If you intend to take part in activities such as bike, horse, donkey or camel rides, and would like to wear a helmet, you should therefore consider bringing one with you.
Fitness
This trip requires a good level of fitness and hill walking experience is desirable. We recommend that you do some physical preparation before your trip. The more physically fit you are, the more easily your body will adapt to hiking in the High Atlas. Please note that in our treks must not be used as a way of getting fit - you must be fit before starting this trip.
Trek Grade
Our treks have been graded A, B or C depending on their difficulty - this trek is graded category C - Strenuous. Grading is a somewhat difficult topic as much depends on the individuals own perception of his or her abilities. The following is intended as a general guide to walking grades. This is rated Grade B/C. Grade B walks (Moderate): usually involve some longer walks (4-6 hours/day) at low altitudes (below 3000m). Some previous hill walking experience is beneficial but these walks should be within the capabilities of those who lead a normal active life. Grade B walking tours may contain some optional strenuous days, and in order to get the best out of the trip you should tone up your fitness before you join. Grade C walks (strenuous): for the more serious hill walker and a higher level of physical fitness is required. Walking days are normally 6-8 hours and may involve up to 900m or more of ascent and descent. You should be prepared for several consecutive days walking, often at higher altitudes, so stamina is important.
Atlas Walkers
The trek included in this trip consists of a combination of moderate and strenuous walks, usually between 4 to 7 hours per day. Hill walking experience is desirable. Walking times are noted in the itinerary. They are approximate only and may vary depending on the fitness of the group and local conditions. These times do not include rest breaks. Everyone can walk at his/her own pace, and though there is physical exertion, it is sustainable.
Ascents average 800 metres per day, with the maximum being 1,300m on day 7. The maximum altitude reached is the summit of Mt Toubkal at 4,167m (you can opt out of the summit climb if you wish). Adequate time is allowed for altitude acclimatisation . Nevertheless it is important that if you feel unwell that you report it to the guide/tour leader immediately.
For the most part we walk along established tracks used by local people as trade routes. The mountains and valleys of the High Atlas offer spectacular scenery, clear air and interesting villages. Even so, some paths can be rough with stretches of loose scree.
At times the ascents and descents are steep and therefore you require a good level of fitness. We recommend that you do some physical preparation before your trip. The more physically fit you are, the more easily your body will adapt to hiking in the High Atlas. Please note that this trek must not be used as a way of getting fit - you must be fit before starting this trip.
The trek is led throughout by a qualified English-speaking mountain guide. Our trek team also includes a cook and muleteers. Mules carry all camping equipment and personal luggage, leaving you with only a small daypack to carry containing things you require while walking.
Altitude
With any trek of this nature, there is the risk of Acute Mountain Sickness (AMS), or altitude sickness as it is otherwise known. Air becomes thinner at altitudes over 3,000m, and performance can be affected. Certain individuals may or may not be affected by altitude sickness, and by varying degrees. The correct way to ascend a mountain is slowly, allowing your body time to acclimatise to the altitude. No-one understands why some people are affected and others are not - being young, fit and strong is no guarantee of success. Be aware that altitude sickness can be fatal, so if your guide advises you to descend or remain at the same altitude, please do as instructed. Symptoms of altitude sickness include the following:
Headache
Nausea and appetite loss
Insomnia
Dizziness
Vomiting
Difficulty breathing when resting
Decreased urination
If you start to experience any of these, please advise your guide as soon as possible. It's a good idea to go slowly, even if you feel well. This will help your body acclimatise to the increase in altitude.
Climate
The High Atlas regions are generally cooler due to high altitudes. Snow falls on higher peaks from Sept/October to April. Very occasionally snow can be seen at lower altitudes, but it does not lie for long. Days are cool and clear, but with clouds descending in the afternoon. From April to October days are warm with strong sun, but nights very cold. May-June is a pleasant time for spring flowers. The hottest months are June to September when daytime temperatures can reach 30 degrees celcius or more, but nights may still be cool.
Staffing
The trek is lead throughout by an English-speaking, qualified local mountain guide. You will also be accompanied by muleteers and a cook. Your guide, cook and muleteers will take care of necessary tasks, such as preparation of meals and loading of the mules - but a helping hand from group members is always welcome. Please note that on treks with smaller numbers cooking may be undertaken by the guide and muleteers.
Accommodation & Facilities
You will need to bring your own towel, and should carry your own supply of toilet paper (available locally). Other useful items to bring include wet-wipes and disinfectant for hands. Toilet paper should be used sparingly, and should be burned safely and buried, or collected and taken out of the area for disposal. You should also bring matches/lighter and some resalable plastic bags. You will need to carry 2- 3 litres of water a day, so ensure your daypack has sufficient space and is strong enough to carry them in comfort. The rest of the luggage is carried on mules which may take a different route during the day but will meet up with you again at night, so anything you will need in the day time you need to carry yourself. Although dwellings and facilities may be basic, if you leave behind your western ideals, you'll appreciate these wonderful communities to their fullest extent.
Food & Drink
All meals are provided during the trek. Food is bought locally, and the choice of food and availability of fresh items depends on the season. Breakfast is usually a simple affair of bread, jam, tea/coffee...
Lunches normally consist of salads, occasionally with eggs or tinned fish...
Dinners are normally traditional Berber-style meals of soup and tagine.....Biscuits and trail-mix are supplied while walking, and of course plenty of mint tea in Berber his name ( whiskey Berber ) because Berber people no drink same whisky because forbidden drink but for the is no problem.... . You may also like to bring your own snacks especially energy bars, chocolate, sweets and dried fruits.
Please note that meat is often the main feature of a meal and can be found in many dishes, even if only as stock. Therefore if you are a strict vegetarian you may experience a distinct lack of variety in the food available.
Whilst we will do our best to accommodate special requests, all food is bought locally and variety may be limited, so your patience and understanding is requested. If you have special dietary needs, you should come prepared with your own food/ snacks as supplements. Please advise your travel agent at the time of booking if you have special dietary requirements.
Water and soft drinks are at your own expense, and are available to buy in many places during the trek (make sure you carry some small change in Moroccan Dirhams for this). Some bottled water should be purchased before the commencement of your trek (we suggest you start with 2-3 bottles for the first day) - excess supplies not required while trekking will be carried on the mules. You may like to bring your own water bottle and carrier (preferably insulated) for use during the trek. Water in streams along the trails should not be considered drinkable and should be treated with iodine or water purification tablets. You should bring your own supply as these are not available in Morocco.
Keeping Healthy while Trekking
An emergency first aid kit is carried by the guide during the trek; however this kit DOES NOT includes any kind of oral medications. You should bring personal medical supplies, including rehydration salts, blister kit, supply of plasters, aspirins, sunscreen, necessary medicines, etc. To help stay healthy during your trek you should ensure you drink plenty of water at all times; use high factor sunscreen and wear a hat to protect against the sun, even when overcast; when cold wear a head covering and gloves to reduce loss of body heat; always maintain personal hygiene and use disinfectant for your hands, especially after toilet and before eating. Should you encounter any problems, please make sure you let your trek guide know.
Responsible Trekking
The High Atlas Mountains is a relatively sheltered domain. Its environment is fragile and the socio-cultural traditions of the people should be respected. We ask that you take note of the following guidelines:
Trekkers' clothing should be modest (covered shoulders, upper arms and legs) especially in or around villages. Buttoned shirts are preferable to t-shirts; long trousers (as opposed to shorts) are essential for both men and women.
Cameras can cause offence to some people. Always ask permission before photographing local people and respect their wishes if they refuse.
Please do not distribute sweets, pens, money and other items to children as it encourages begging.
Please do not give medicines to local people without consulting your trek guide.
Water supplies are drawn from local streams. You should not use soaps, toothpaste or detergents directly in or near streams and water courses. Please limit the use of soaps and detergents and make sure you use those that are biodegradable/eco-friendly.
Where there is a toilet, please use it. Where there is none, keep away from water sources and make sure you bury your waste. Toilet paper should be used sparingly and should be burned and buried.
Refuse should be carried out of the area to an appropriate place for disposal (this includes water bottles, orange peel and cigarette butts) Minimise the amount of waste you'll produce by limiting packaging.
Crops and plantations should be respected and only dead wood used for fires.
Transport
Private Vehicles
We use privately chartered minibuses or jeeps for the transfers to and from Marrakech for the trek. We have a no smoking policy on all our tour vehicles. The only exception to this rule is the driver. This usually proves no hardship as driving times between places are short and there are opportunities for breaks. Major roads in Morocco are generally good, enabling our buses to cover distances in reasonable time. Even so, many areas are mountainous requiring slower progress. Delays can also occur and we ask for your patience and understanding in these matters.